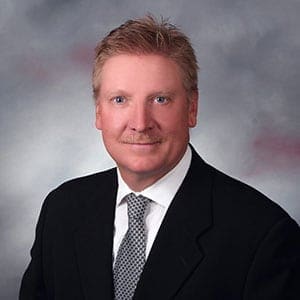 Donald M. Uhrig, Jr.
President
Mr. Uhrig has over 35 years experience in the contracting industry. He is the successful owner and president of three separate corporations, Uhrig Construction Inc., Uhrig's Professional Painting and Paperhanging and Hannahoe Painting.
"I don't know if I'd be where I am today if it wasn't for the inspiration of my grandfather, says Don. "Pop" as his family fondly called him, founded D. Blaine Watts Painting and Paperhanging in 1950. Don worked for the family business for six years before venturing out on his own in 1986. He purchased D. Blaine Watts Painting from his grandfather and incorporated Uhrig's Professional Painting January, 1989. He models himself after the way his grandfather did business – with honesty and integrity. 'The way he took care of customers was remarkable," Don says. "He was devoted to the business and really earned the respect of everyone he worked for. He had quite a few customers that were with him for over 40 years."
Don's success stems from two roots: his intense drive and determination and his continual effort to grow the business, both by expanding services and markets and through the acquisition of other painting firms such as Hannahoe Painting a commercial and industrial painting company in 1995. He incorporated Uhrig Construction January 2001. Don has surrounded himself with a dedicated staff and over the years has strived to employ team members to complement his abilities. "We all strive to work harder than the competition," Don says. "Mediocrity has no role at Uhrig's, and we believe that complacency breeds failure." This kind of forward thinking and willingness to take risks has paid off.
Don is a professional, self-motivated entrepreneur with a great sense of business management. His focus is on developing client relationships and maintaining quality workmanship and excellent customer service standards. He monitors the environment for business leads, and is always active in pursuing current information related to the construction industry through trade publications, seminars and other information outlets. He has complete knowledge of construction industry standards. His responsibilities include developing and implementing the strategic business plans for all three companies and overseeing the overall operations.
Don married his high school sweetheart and he enjoys being involved with his children's activities. He gives an extensive amount of his time back to youth football and basketball programs and loves to golf.